With the gig economy at its peak, outsourcing tasks has become a necessity for many business owners. Why would you continue to put everything on your shoulders when you can get someone who is considered an expert to do it for you?
As easy and as simple as that may sound, unfortunately, outsourcing is no walk in the park.  Getting the right person requires time and effort. From searching for candidates to onboarding your new hire, the whole process can be tough if you don't get organized.
The good news is there are tools that can help simplify the process and help you remain organized until the very last step.
Things can get out of hand quickly when you have a tight schedule and dozens of candidates to interview.  Keeping track of who you'll be talking to on a specific day and time is not going to be easy if you're going to do it manually.
And even if you try to be more organized by having these appointments listed in a spreadsheet, the lack of notification can make you easily overlook each of them, which is why tools like Calendly are a must-have if you want your venture into outsourcing to be a success.
Calendly integrates well with some of the leading conferencing apps like Zoom and GoToMeeting and sends notifications to your email so you won't miss any of your appointments.
Furthermore, by allowing you to set your availability, candidates can schedule their one-on-one session with you based on the slots that are still available. For instance, if your availability is between 9 AM to 5 PM EST, candidates can schedule appointments within that time with all the taken slots already disabled. It's on a first come first serve basis, technically speaking.
If Candidate A has already booked you for the 9:30 AM to 10 AM slot, the rest of the candidates will need to find other slots from those remaining, with the last ending at 5 PM.
Calendly is perfect not only for hiring but also for keeping tabs on the freelancers so you'll be updated with what's happening in your business.
When you're managing a bunch of freelancers, it's important to stay on top of things so you'll know what's happening and if things are getting done on schedule. This requires an overall view of all the tasks and processes that are going on inside your business, which is exactly what Trello brings to the table.
Project management is crucial when you have freelancers performing a number of tasks for you.  You need to be aware of who is in charge of what and when each task is due so everyone is kept accountable for their assignments.
The app also allows you to see the status of each assignment so you'll have an idea where the freelancer is prior to completion, which means you'll be able to see if a task is in progress, for review, or if its already completed.
Are the social media graphics ready for review? Where is the copywriter at with regard to social media copy? Has this week's blog been published? Who is in charge of creating this month's Facebook Ads?
You'll also get real-time notifications every time a task is assigned to you or when certain assignments' status has changed.
With everything that's going on, keeping up with all the task assignments can be brutal, but when you have a tool like Trello to help you keep track, managing each aspect of the business becomes easier.
Another way of keeping things easy is by automating them.  With automation, tasks are simplified by getting processes and procedures done with minimal human intervention.  It's like putting things on autopilot.
While there are apps designed for almost every task we do online, wouldn't it be an excellent idea if these apps could talk to each other and perform tasks on their own?
Zapier makes this possible by allowing you to connect web apps and creating "zaps" that are triggered by certain actions. For example, you can create a zap that will be triggered every time you create an assignment on Trello. A message containing a link to the Trello card can be sent to the assignee via Slack so they won't miss it.
This is much faster than creating a Trello card and composing a message after. This is, of course, just one of the many possible ways you can use Zapier to "speed things up". You can use it to connect other important web apps like MailChimp, Gmail, DropBox, Asana, and even your Facebook pages.
This app is perfect for managing a large team running different processes. By integrating, automating, and innovating processes, you can get more things done even if you're not familiar with coding.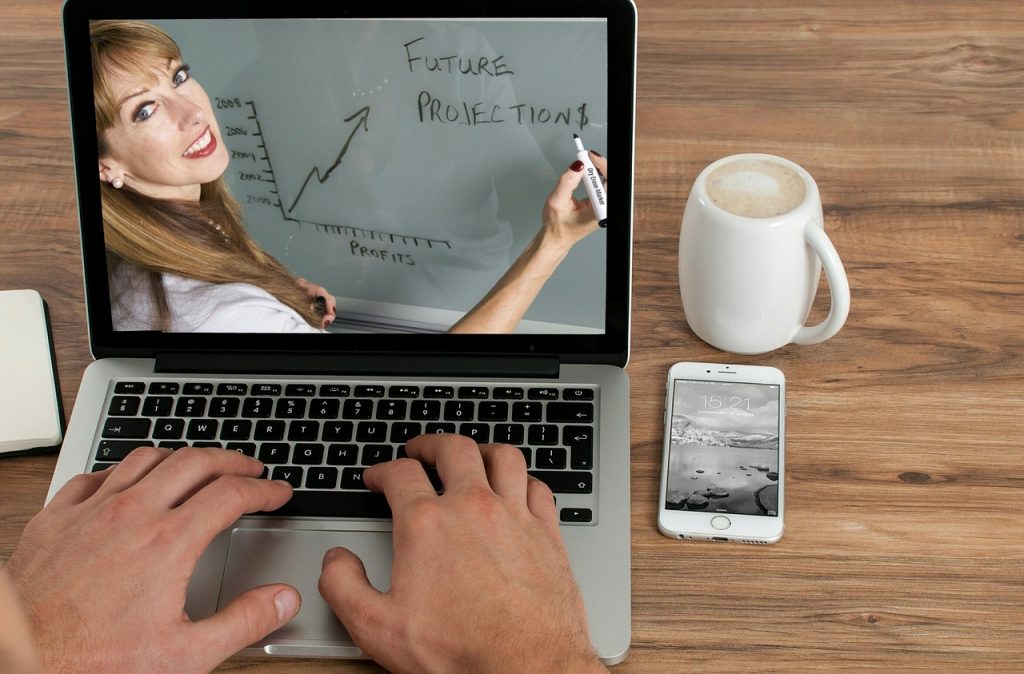 Skype is one of the more popular communication tools in recent years but more than being a means of communicating with someone via voice or video, the app also comes with a number of useful features you can take advantage of when you're looking to outsource.
One of its primary uses is, of course, to let you speak with freelancers, which serves you well if you regularly conduct meetings on a weekly and monthly basis.  The app also allows you to send chat messages, which comes in handy if you have quick updates to relay.
The app also allows you to quickly share files, which can really help if there are last-minute revisions or urgent requirements that need to be fulfilled.
Lastly, Skype has a screen-sharing function that can help you demonstrate how certain apps work and how some of your processes are done. This makes a world of difference especially if voice and video are not enough to describe what you want done.
Besides being free, Skype can also be installed on mobile phones, which means you can be updated and contacted anytime and anywhere for pressing issues as long as there's wifi.
Pipedrive is a powerful Customer Relationship Management (CRM) tool that allows you to sell more products and scale your business by providing you an activity-based, graphically-presented tool that shows the status of each activity as it travels through different stages until it reaches completion.
The app uses the same principle as that of Trello where you get an overall view of where each task — or in Pipedrive's case, activities — are along the pipeline.
While the app is focused more on sales, it does allow you to customize a great deal so that you can use it for other purposes like hiring or project management.
If you use it for hiring, for example, you can create pipelines that will show each of the candidates as activity owners and where they are in the different stages of the hiring process. Some of them may still be pending an interview while those who have been interviewed can be placed at the evaluation stage. Those you've decided to hire will then be transferred to the last stage.
For project management, think of it in the same way we described Trello earlier where you can create tasks that will also go through different stages. They can be pending, for review, or done, depending on how you want to customize things.
Like Trello, Pipedrive also allows you to set deadlines and notifications that will remind you of pending activities so you won't miss finishing them. There's so much you can do with this app, which is why it's perfect for outsourcing too.
Final Thoughts
Outsourcing tasks may look easy on paper, but in reality, going from stage 1 of the hiring process to the last stage of onboarding freelancers is easier said than done.
It's a relief that there are apps like the ones mentioned above that allow you to customize and automate tasks so you won't miss out on anything and be able to deliver and meet your deadlines.
Having these apps also helps you to better manage freelancers through effective communication and tracking, something that can be difficult, especially when you work with people from different parts of the world.
If you are looking to outsource tasks so you can scale your business, investing in the said apps will go a long way because, in the end, the money you spend will all be worth the time you save and the things you get done.
Connor Gillivan is the CMO and co-owner of FreeeUp.com, a rapidly growing freelance marketplace making hiring online simpler. He has sold over $30 million online, has hired hundreds of freelancers to build his companies, is a published author, and is the owner of ConnorGillivan.com. He currently lives in Denver, CO.

http://www.facebook.com/freeeupcom
http://www.youtube.com/channel/UCqoq7EGvwLQXgiYuIG8_iMg
http://www.linkedin.com/in/connorgillivan
http://twitter.com/connorgillivan @ConnorGillivan