Your Amazon business needs systems to drive execution and results. Here, I cover the why, what, and how of your business systems, as well as what you need to do next.
So you've gotten off to a good start with your Amazon business. You've sold plenty of products and enjoyed a bit of growth.
Then you run into a brick wall.
Your sales plateau and you can't figure out why.
It happened to most of us at some point. My businesses ended up plateauing and even saw my sales decline for periods at a time.
The simple reason behind it is that I didn't have good systems in place. Without them, I couldn't scale my business. Growth stalled until I managed to figure it all out.
The good news is that I got it right in the end and now I help others break the glass ceiling in their business. Now, I want to make sure you don't run into the same problems that I ran into.
Why You Need Systems
We are the only people who are stopping us from moving forward in our businesses.
What I mean by that is that we constantly get in our own way. And I get it. You start off as a technician who understands things like customer service, sourcing products and Amazon PPC.
But eventually, you have to make the leap from technician (doing the do) to business owner.
That's the problem that I struggled to overcome. It requires changes in mindset and strategy and I wasn't making those changes for a long time.
I was a technician trying to run a business and I kept getting in my own way. My business took up all of my time, I was living in total reaction. I lost out on time with my family and even broke promises I made to my own daughter to keep the business going.
Building your own systems is the key to this. Right now, you may be a massive bottleneck in your business. Everything has to go through you, which means you end up with a huge build-up of tasks.
You can only work so fast. Stuff is going to build up and not get done, which is going to kill your business' momentum.
It's no surprise that you've found yourself here either. You're the head of the business, which means its success ultimately comes down to you. You end up in a reactive state and constantly putting out fires rather than looking at the bigger vision.
So setting up your systems means that you remove yourself from that role. You will always be the bottleneck, but offloading tasks, projects and entire parts of the business will help you to keep growing without going mad.
Good systems work for you 24/7. They also give you the time you need, not just for the business but also for your family.
You step out of your own way and you step out of your people's way. You need to let go so the business can really fly. Your systems are the key to doing that.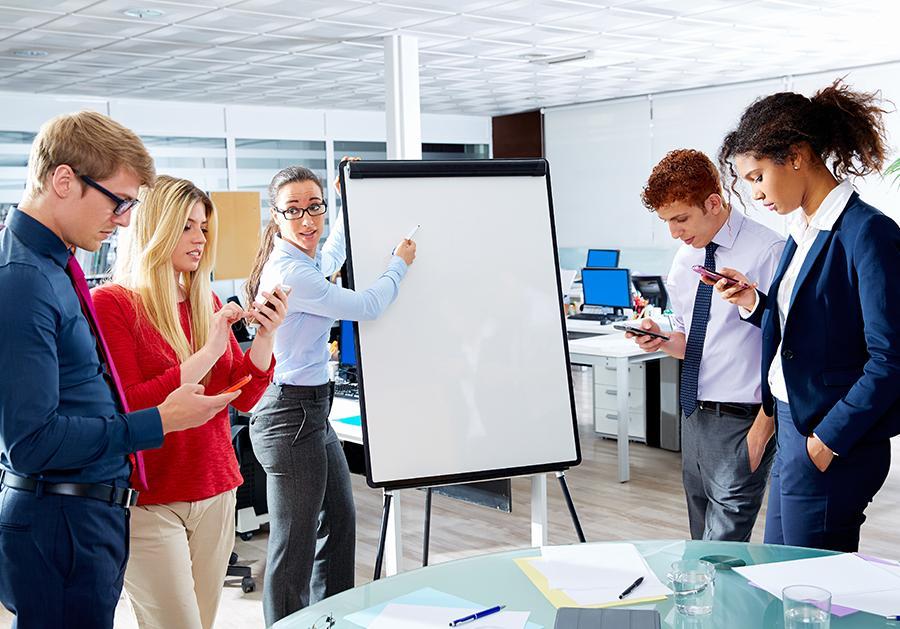 What Systems Do You Need?
Your biggest time sink is all of those repeatable tasks that eat up so much of your time.
I'm talking about things like inventory management and customer service. You know how to do all of that stuff and you've been doing it since the business started. But now, it's scaled to the point where these tasks take 40+ hours of your time every month.
We removed 40 hours per week of operations from one of our clients plates…That's 160 hours extra per month to work on profit generating tasks…
Things like inventory management, bookkeeping and customer service are the tasks that you need to have systems in place for. The ideal is to take these processes and tasks off your plate and hand them on to someone else.
I'm not just talking about business tasks here either. You have tasks at home that take up time, like cleaning the house or doing laundry. Using Amazon for all your repeated groceries, so you don't even have to think about ordering!
You can create systems and bring people in to get all of that done for you.
The systems you need are the ones that clear your plate of all of the time-consuming stuff that you don't need to do anymore.

How Do You Install These Systems?
There are four steps to follow to create and install your systems:
Download
Track
Rank
Create Your Videos
Step 1 – Download

This involves downloading every task you've completed over the past week. Grab every single task, no matter how small, and get them all onto a piece of paper.
Step 2 – Track
Now you need to Track the amount of time you spend on each task.
Your time tracker spreadsheet is your best friend here. Put all of the downloaded tasks into the spreadsheet and print it out. Keep it on your desk and jot down what you do every half an hour. Capture EVERYTHING!
This changes your whole life. You start to see which tasks take precious time away from more strategic activities.
Step 3 – Rank
After that, it's time to Rank your tasks.
You're going to rank tasks based on their frequency and value. The tasks that offer the lowest value that you have to conduct at the highest frequency go to the top.
Those are the tasks you'll offload to someone else.
Pull together the top 10 tasks on this ranked list and offload them. You can use these tasks to create a specific job posting too. This ensures that any new hires know exactly what you'll need from them.
And again, this is a step that you can apply to almost everything in your life.
Step 4 – Create Your Videos
Finally, it's time to record some videos. Your aim is to record yourself conducting every single task on your list.
This gives you a physical recording of the exact procedure someone needs to follow to compete the task. I use Loom for this as it's a free service that offers everything I need.
Start each video by creating context. Quickly explain the following:
The intended outcome.
Why that outcome's important.
When the task needs to happen.
The criteria for success.
This lends context to the content, which means any team member who takes on the task understands how important it is.

There you have it. You've just created a video SOP for a task. From there, you can have someone create a written document for the SOP. Once you approve that document, it's there for anyone who you offload the task too.

Just repeat this for every task and you're ready to offload tasks and onboard new people.
What Do I Do Next?
Here's the thing I'd love you to remember.
You're the key holder for all of this. You're the one running the business and you're the one who's responsible for its success or failure.
That means you have to make the changes to put these systems in place. That's the only way the business is going to change.
Without taking action, you won't give yourself the freedom to spend more time with your family and building the business you desire and deserve.
Systems will set you free. It just takes a change in mindset and routine to make it happen.
P.S. When you are ready, there are 4 more ways we can help you.

1. Get access to 'The Ultimate Cheat Sheet for Creating a Well Oiled Product Launch Machine.' It shows you how to launch products fast, get stuff off your plate & get organised. It's FREE and you can grab it HERE.

2. Join our Group – 'Email Marketing for Amazon & eCommerce'. It's our community where biz owners learn to get stuff off their plates, get organised and unlock cash flow in their email lists while building a real relationship with their audience.

3. If you're looking for a Rockstar Graphic Designer who can totally revamp your product images digitally, we can help. He's been with us 4 years and is incredible at creating powerful images that grab attention in the Amazon search results…to convert more lookers to paying customers…helping you build momentum, improve rankings and grow profits…Don't take our word for it. Click here to see what others are saying.

4. Apply for our 'Done For You' Email Marketing Agency. I'm working closely with 7/8 figure brands to and turn their email lists into thriving profit centres by driving sales on and off Amazon. We're driving page 1 rankings, 5 star reviews and long term value of your customers…Without this being an additional expense. (Pay As You Profit).

If you'd like to work privately with me to unlock cash flow stuck in your email list while building a real relationship with your audience, then just comment "Done For Me".

Have Any Questions? Feel Free To Comment Below