Being able to filter through all of the candidates quickly is key to getting A-players into your business. Here I'll look at the five filters that will help you.
When you're hiring new people, your aim is to bring in those who'll become long-term assets to your business. They're the people whom you can trust and offload tasks to so you ultimately keep scaling your business and freedom.
Hiring always starting off with knowing what you need to hire for. You can do this by tracking your time and building a job description off that. We always wanna hire for attitude or culture first as well as skills and competency.
You want someone who is enthusiastic about your company and your purpose first and foremost. And looking for people who are eager to grow and have gotten results before in previous roles.
Knowing how to filter through candidates to find the A-players is going to be a real help for your business. It's going to save you time, energy, effort and money because you won't have to waste your valuable resources repeating the hiring process over and over if it doesn't work out.
You'll be way more likely to find the right person for your business to continue to allow you to break through levels, as you ascend upwards in revenue and complexity.
I have five filters that I like to run all of my candidates through for any role. You may find that these help you to attract and hire the A-players who'll benefit your business most.
Filter #1 – Reasons for Leaving

The first filter applies for the level one application stage. It's a great way for you to screen out the A-players from the B's and C's who apply for the job fast.
This is essentially a short questionnaire asking candidates to talk about their reasons for leaving their last roles.
Make it clear that you're going to talk to 3 references that they've provided to you. So make it a must that they include their reasons for leaving.
I find that this is a great filter for the simple reason, that A-players have nothing to hide. The best people aren't likely to have left a job because they couldn't do it or because they caused disruption.
This may work best if you have dozens of applications that you need to screen quickly. You may have 50 candidates and can immediately see that 20 of them can go because they've had five jobs in the past year. You'll likely pick out a few others who just aren't going to be good fits too.
So your first round of screening may cut those 50 candidates down to about 20.

Filter #2 – Questions & A Small Specific Task
The second filter is a few questions that you send out to the people you have left on your shortlist. Along with a specific and small task which is relevant to their role. A good idea here is to have them fix something that is broken, like an email response to an upset customer (if they'll be in this kind of role).
Watch out here for attention to detail and how they respond.
This will help you get a good idea of what each candidate has to offer, which means you can disqualify a few more who just don't make the cut.
You can grab the entire framework and example interview questions here.
I find that a good mix of questions works best here. So you may want to select a few based on cultural competency and a few more that focus on problem solving. A list of 6 or so should do the trick.
Ideally, your questions will make the candidates stretch and give you insight to how they handle themselves.
Here's something else that may work well for you.
If they are a contractor and not someone who is joining your team as an employee, pay the candidates for their time. If they're going to take half an hour to fill out the questionnaire, make it worth their while.
That'll help you pull out five or 10 people to focus on.
Filter #3 – The 30-Minute Interview
Say you have 10 people left over, you can set up a 30-minute interviews with the remaining shortlist after you've read through their resumes and think they might be a fit.
This interview is all about building rapport and getting to know each candidate.
Ask questions about what they have going on at home but keep an informal tone. You will want to conduct this on a video call using zoom so you can do this face-to-face. That gives you a chance to connect and observe them as they answer and check out their body language to build rapport.
That's likely going to filter out a few more people too. Some candidates may not feel comfortable about talking face-to-face over Zoom. That may not be somebody that you want to work with as it suggests they've got something to hide or are not confident in meeting you face to face. This happens more often from overseas staff such as the Philippines as culturally these amazing people can be a little shy.
Record these interviews so you can play them back to spot things you might have missed.
Filter #4 – 3 x References & Personality Tests
Remember that from day one you let the candidates know that you'd reach out to their references.
This is where you're going to do it. I recommend talking to at least three references.
Call up each reference and engage them in a conversation about how the candidate performed.
You may find that these conversations pull up a few red flags that the candidate managed to hide from you. The true A-players have nothing to hide though, so if the references come back good, the candidate's likely someone you want on your team.
The next important step is to have the candidates personality tests. There are a few out there, but I recommend Tony Robbins' Free Disc test and 16 Personalities. These will take them 30 mins max to go through and will be incredibly insightful for them and you.
When you have the results back you can assess whether they'll be a fit for the role at hand.
From 50 people, you may have whittled your list down to four or five after this.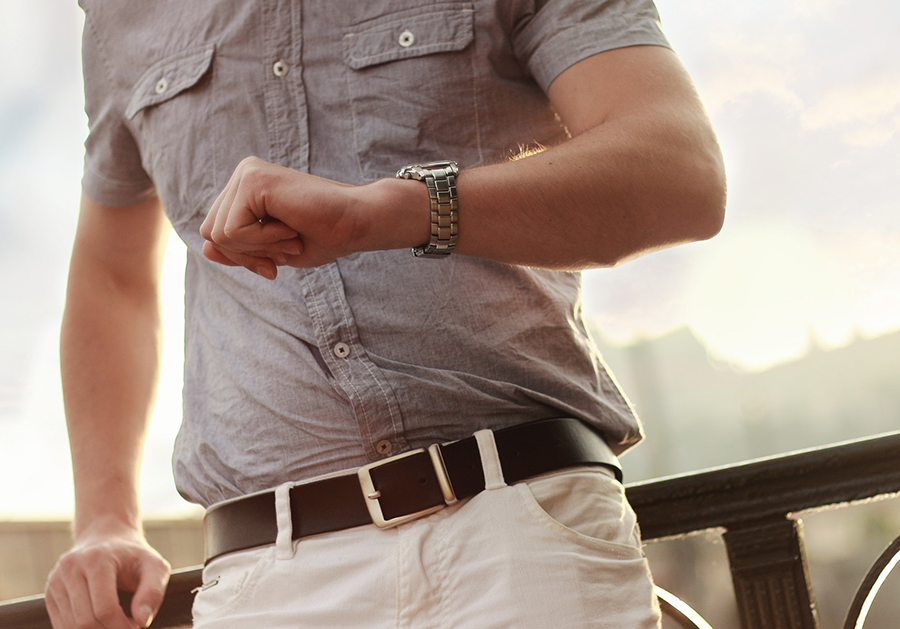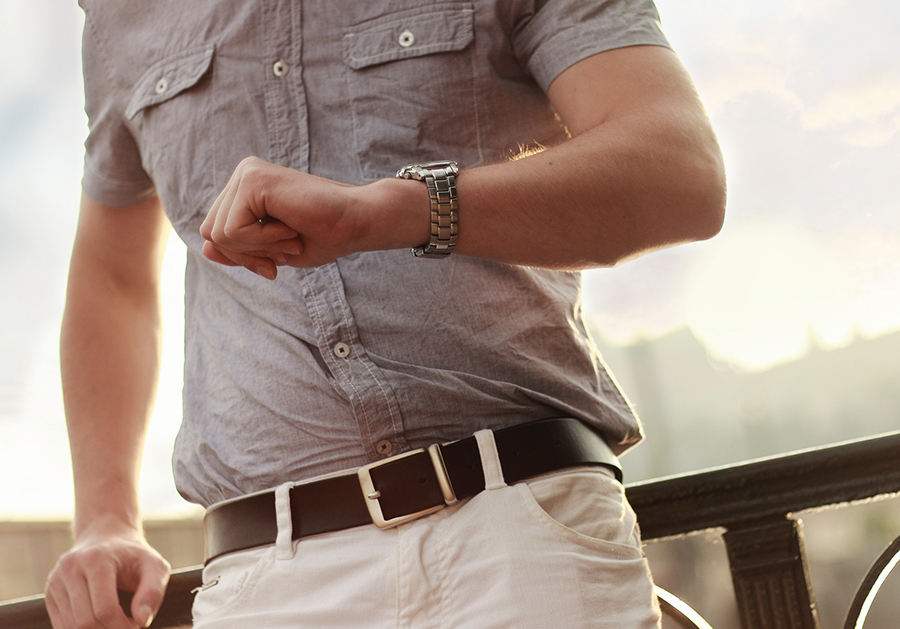 Filter #5 – The 60 to 90-Minute Tandem Interview
This is another face-to-face interview, but it's a lot tougher on the candidate. There's only so much time that someone can wing it, before the cracks start to show! This longer interview aims to highlight any potential issues now so you don't discover them 3-4 months in.
This interview gives you another chance to watch the candidate respond to your questions. You may want to expand on subjects you covered in the previous interview too.
On this call you go through their role and all the things they will be responsible for and see if this is something they are capable of and why.
Of course keep the rapport going as well. Be warm and friendly and encourage them to ask questions of their own.
Be open about how uncomfortable interviews are to create a safe place where they can feel at ease.
What's really important is that this is a tandem interview. That means you have somebody in the room who's observing and maybe adding a few questions of their own. This gives you a second opinion to lean on if you're really not sure.
The Final Word
This five-filter process may help you whittle a massive candidate list down to a couple of potential A-players.
You will find it takes a little time at first. But remember that slow is smooth and smooth is fast. After repeating this filtering process a few times, you'll get it down and apply it faster.
Plus, you will save tons of time not having to deal with the B and C players who aren't going to serve your business and truly help you create the impact that you have been put on this planet to create.If you want to entire framework, example interview questions and the exact handouts we've given our high end clients. You can grab them here.
P.S. When you are ready, there are 4 more ways we can help you.

1. Get access to 'The Ultimate Cheat Sheet for Creating a Well Oiled Product Launch Machine.' It shows you how to launch products fast, get stuff off your plate & get organised. It's FREE and you can grab it HERE.

2. Join our Group – 'Email Marketing for Amazon & eCommerce'. It's our community where biz owners learn to get stuff off their plates, get organised and unlock cash flow in their email lists while building a real relationship with their audience.

3. If you're looking for a Rockstar Graphic Designer who can totally revamp your product images digitally, we can help. He's been with us 4 years and is incredible at creating powerful images that grab attention in the Amazon search results…to convert more lookers to paying customers…helping you build momentum, improve rankings and grow profits…Don't take our word for it. Click here to see what others are saying.

4. Apply for our 'Done For You' Email Marketing Agency. I'm working closely with 7/8 figure brands to and turn their email lists into thriving profit centres by driving sales on and off Amazon. We're driving page 1 rankings, 5 star reviews and long term value of your customers…Without this being an additional expense. (Pay As You Profit).

If you'd like to work privately with me to unlock cash flow stuck in your email list while building a real relationship with your audience, then just comment "Done For Me".

Have Any Questions? Feel Free To Comment Below