Reaching capacity is a major problem that I see a lot of Amazon / eCom business owners run into. I'm gonna show you how you can scale up without spending all of your time on the business.
Outsourcing may be the key to achieving more freedom in your Amazon business. Offloading tasks and onboarding Virtual Assistants (VAs) achieves tons for your business.
You get all of the mundane and repetitive tasks off your plate so you can focus on the things that really matter for the business.
Here, I'm going to introduce four steps that may help achieve more freedom in your business.
The Key Problem – Reaching Capacity
One of the biggest problems that you're likely going to face at one point is reaching your capacity.
That's when your business stagnates or even declines because you're fighting fires all day.
You become the bottleneck because you're working on low-value tasks all day. This includes stuff like inventory management and customer service.
It feels like there's an anchor attached to the business. You want to focus on scaling up but you can't do it while you've got all of this stuff on your plate.
That's the problem I want to help you solve here.
The Power of Removing Distractions
So what might removing all of these distractions achieve for you?
Let me tell you about a client of mine called Alex.
Alex found himself working too much on the many trivial tasks instead of focusing on the vital few.
By following the steps I'm about to show you, Alex managed to put the systems he needed in place to launch a product in the USA.
That product generated $120,000 for him in less than a week.
That's the power of removing distractions. Now, let's take a look at the steps that may help you do the same.
Step 1 – Download, Track, and Rank
Before you start looking for a VA, you need to download, track, and rank your tasks.
Here's a structure that you can try:
Download
Try taking a look back at all of the tasks you've completed over the past few weeks and months. Cover everything, no matter how small it might seem. List all of those tasks in a spreadsheet.
I call this a download because it's basically a brain dump. You're putting everything that you do on paper.
Track
For the next 14 days, start tracking the time you're spending on these tasks. It's not sexy, I know. But it's something that completely changed my life when I started doing it.
Print out a simple time tracker and have it next to you ALL day. Every 30 minutes fill this in and then after 14 days, you're gonna have all the data you need to make changes.
You identify all the tasks that someone else can do.
Rank
Now you can rank these tasks. Place the high-volume, low-value tasks at the top of the list.
What I want you to do now is draw a line under the top 10 or 15 tasks on your ranked list. Those are the tasks that you're going to offload to your new VA. This can also form the basis for your job description.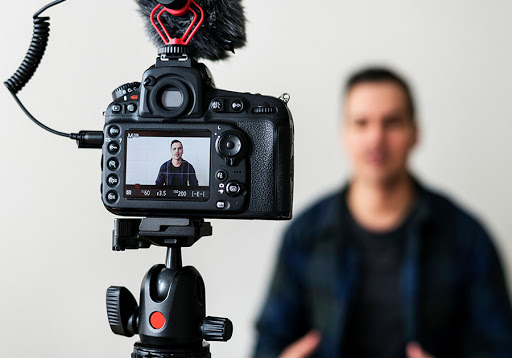 Step #2 – Record Videos
Once you've got your tasks listed, you can start recording videos. There are plenty of great tools you may use for this, including Snagit and UseLoom. Experiment a bit to see which one works best for you.
Now try following these steps:
Pick a task from your list and map out the high-level steps you have to take to complete the task.
Next time you do the task, hit record.
Give some context to the video. Kick it off by explaining what the task is and why it's so important to your business. That should help the viewer understand the task a little more.
Record yourself following the steps you jotted down earlier.
Now you've got a video that you can show somebody whenever you're training them to work on a task. It covers your Standard Operating Procedure (SOP) for that task.
This video's great because it means that people don't have to come to you for explanations all of the time. If the person who usually follows the SOP is off sick, someone can watch the video and instantly see what they need to do.
Record videos for every SOP that you want to offload.
Step #3 – Hire a VA
Now you've done the prep work, you're ready to hire a VA.
There are a lot of sites where you can find people depending on your need.
I like Freeeup and onlinejobs.ph as they both offer great services and you may be able to find some great people on those platforms.
There's also Priority VA and Upwork.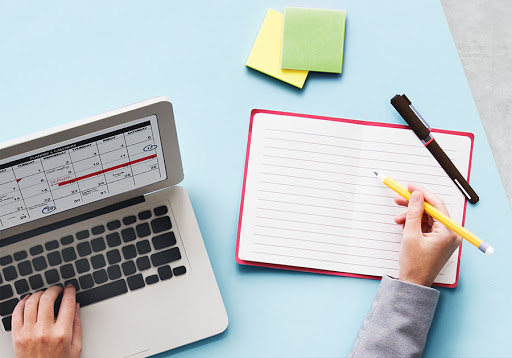 Step #4 – Follow my Eight-Week Onboarding Model
Once you've got your VA, it's time to onboard them so they know what they need to do while working for you.
I have an eight-week process that you may find useful. My process helps you to ramp up responsibly so you can ultimately offload the tasks you highlighted earlier.
You'll give your new VA a few new tasks (give or take) per week in this model.
This will cover its bare bones, but I can show you a lot more about how this works later on.
Week 1 – Connection
You bring them into your world, show them your vision, and set them up with the tools they'll need.
Week 2 – Clarity
Set the new VA straight on the priorities you have for the year and quarter.
Week 3 – Routines
You get the VA clear on the meetings you're going to hold with them each week. This covers the rhythms of the business.
Week 4 – Ramp Up
Based on their performance, you decide on which tasks you give the VA that have higher responsibility.
Week 5 – Leverage
This is where you create the training for the high responsibility tasks you've chosen.
Week 6 – Lift Off
You work closely with the VA to handle the hand-off. By the end of this week, you'll hopefully have that VA handling 70-80% of their tasks you want to offload in the first 8 weeks. Things can and will change but this will give you a ton of leverage.
Week 7 – Re-Calibrate
Check in to see how the VA's handling the tasks and what adjustments you might need to make in terms of capacity.
Week 8 – Review
Get feedback on the onboarding process and review the VA's progress. You'll also celebrate the eight-week process you've just worked through.
The Takeaway
That's the basics of how you get your VAs from novice to ninja in eight weeks.You may find that The Onboard Talent Blueprint will give you more help. Just click here to download it.
P.S. When you are ready, there are 4 more ways we can help you.

1. Get access to 'The Ultimate Cheat Sheet for Creating a Well Oiled Product Launch Machine.' It shows you how to launch products fast, get stuff off your plate & get organised. It's FREE and you can grab it HERE.

2. Join our Group – 'Email Marketing for Amazon & eCommerce'. It's our community where biz owners learn to get stuff off their plates, get organised and unlock cash flow in their email lists while building a real relationship with their audience.

3. If you're looking for a Rockstar Graphic Designer who can totally revamp your product images digitally, we can help. He's been with us 4 years and is incredible at creating powerful images that grab attention in the Amazon search results…to convert more lookers to paying customers…helping you build momentum, improve rankings and grow profits…Don't take our word for it. Click here to see what others are saying.

4. Apply for our 'Done For You' Email Marketing Agency. I'm working closely with 7/8 figure brands to and turn their email lists into thriving profit centres by driving sales on and off Amazon. We're driving page 1 rankings, 5 star reviews and long term value of your customers…Without this being an additional expense. (Pay As You Profit).

If you'd like to work privately with me to unlock cash flow stuck in your email list while building a real relationship with your audience, then just comment "Done For Me".

Have Any Questions? Feel Free To Comment Below