ABOUT
Aaron O'Sullivan is a serial entrepreneur who has been building companies for the last 8 years online, responsible for several millions in product sales personally and helped generate $10M+ for his clients and partners.
His passion lies in working to help end child suffering through everything that he does in business.

Aaron lives in London, spending his time working on his dreams and being a Dad to his beautiful daughter Maisy.
Not sure if we're a fit?
But we have a Virtual Sales Team that adds $1m+ in profit to our partners bottom line, no upfront.
My team generate their own leads, manage everything and fund 100% of the expenses.
We only get paid after we've made our partners money.
WORK WITH ME
AS SEEN ON OR WORKED WITH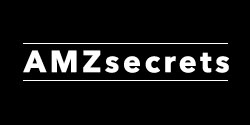 WANNA SEE OUR CASE STUDIES?
Aaron helped me set up and launch a product which has since become my best seller. In the past 2 years that product alone as made over $200,000 in profit! I'm sure if I had launched this product on my own it would have still made money, but I doubt it would be anywhere near as successful as it has been.

Towards the end of last year, I got myself into a sticky spot by massively over ordering stock on several of my products. I was really stressed out and worried that I was going to lose a huge amount of money though storage fees and might even end up having to liquidate thousands of units of stock. I got in touch with Aaron and together we managed to turn around a really bad situation so that Q4 ended up being my most profitable period since I started selling on Amazon!


Joe Ryan - Amazon Entrepreneur

I'm starting to get so fantastic rewards with my business and without Aaron to get me this far I know I would still be struggling in the grind of it all. I am now seeing figures that were always phrased as "if only I could get …" Now those "if onlys" are happening every day. He's pure gold, in his heart and in his advice and it shows. I cannot be more grateful for what Aaron has taught me, personally and in business.

Jedda Kelly - Amazon Entrepreneur
VIEW CASE STUDIES